Katie and Joe
Wedding At Chateau De Lacoste
This cozy and family wedding took place in one of the ancient castles of France! The Chateau de Lacoste is only three hours to the south of Bordeaux direction in Dordogne region! When I was arriving at the location, I was amazed by the weather, there was fog on the street and the chateau barely glanced through the old gate. Although practically nothing was visible, the atmosphere was truly romantic!
Katie and Joe have known each other for a long time, and not only them! Their mothers are best friends, which is why I consider this wedding truly family and cozy.
The wedding began with fun gatherings: the girls sang and danced, and the guys drank beer!
The ceremony was held in a small church, which is located near the castle. Then we went for a cocktail and a small photoshoot.
During the dinner, we heard touching speeches and funny stories about the guys, and as soon as it got dark Katie and Joe cut the traditional French cake- Croquembouche. All guests constantly chatted, had fun and danced. It was a very emotional and touching wedding. I was pleased to meet the guys and their parents, as well.
Looking for Wedding Photographer at Chateau De Lacoste?

Write Me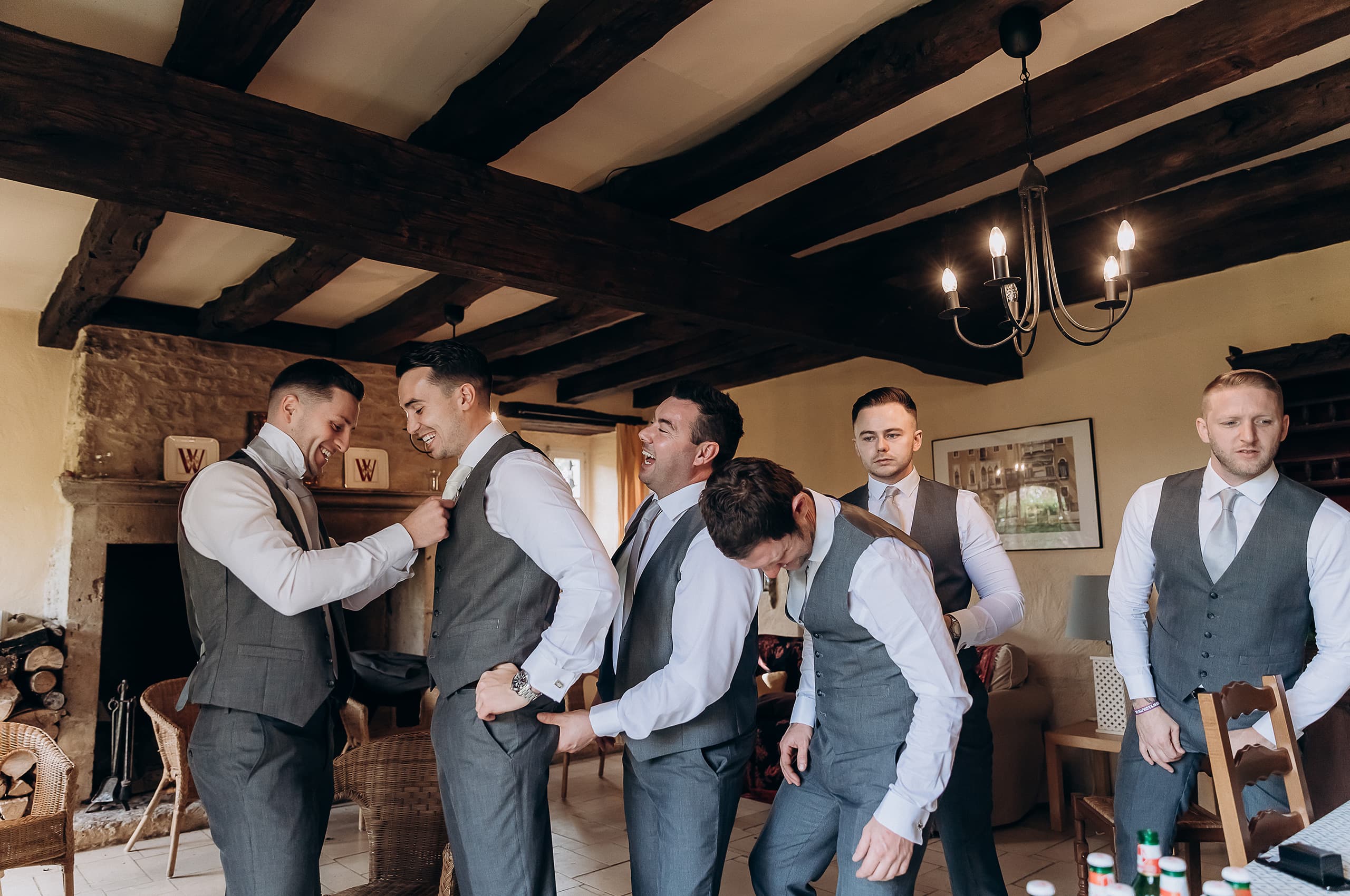 Let's talk about your dream event!